Disney Channel alum Kyle Massey, 29, is facing a felony charge for allegedly sending pornographic content to a 13-year-old girl in Dec. 2018 and Jan. 2019. The 'That's So Raven' actor has been charged with one felony for allegedly sending explicit texts and videos to a 13-year-old girl, according to TMZ and Variety.  Massey was reportedly charged with one count of immoral communication with a minor on June 14 in King County, Washington. He failed to show up for his arraignment on June 28th.
The charge against Massey stems from a 2019 civil lawsuit, in which the underage victim sued the actor for $1.5 million for allegedly sending the pornographic content via Snapchat during the months of December 2018 and January 2019. The lawsuit also revealed that Massey and the 13-year-old met, alleging that she met Kyle over a decade ago at Universal City in California while with her mother. The young girl was interested in pursuing an acting career, according to the lawsuit, and Massey stayed in touch, reportedly offering to help the teen. In Nov. 2018, Kyle allegedly offered the teen a place to stay with him and his girlfriend while he planned to help her find an agent for her acting career.  Massey reportedly added the teen on Snapchat, and sent her "numerous sexually explicit text messages, images, and videos."
Massey appeared on That's So Raven from 2003 to 2007 and also starred in the spinoff Cory in the House from 2007 to 2008.
Editorial credit: Eugene Powers / Shutterstock.com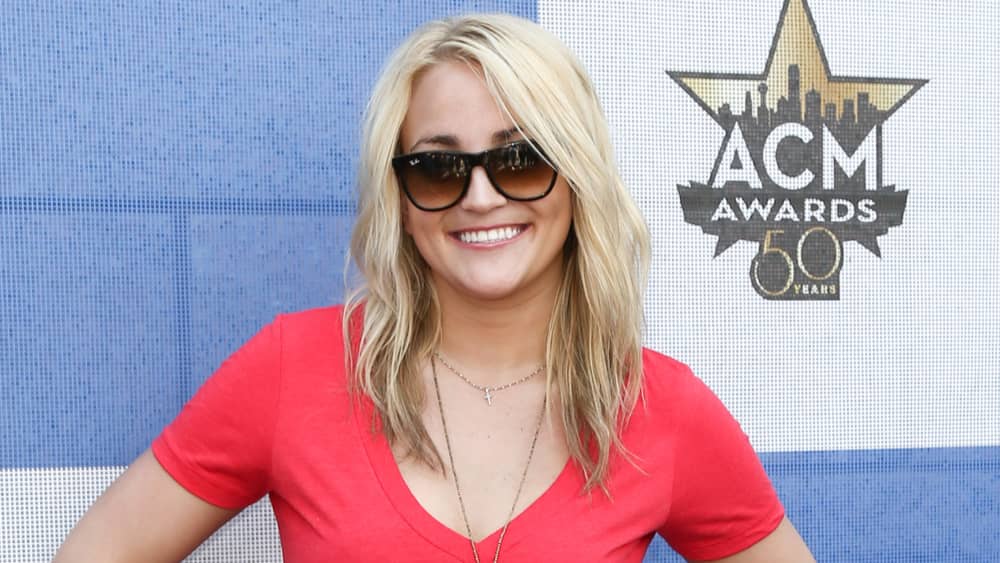 Just days after Britney Spears made an emotional plea to a Los Angeles judge to terminate her conservatorship, her younger sister Jamie Lynn Spears broke her silence, saying that she wants nothing but happiness for her sister and that she always has and "always will" support Britney.
Jamie Lynn said in the video message shared Monday to her Instagram stories, "I just want to take a second to address a few things. The only reason I hadn't before is because I felt like until my sister was able to speak for herself and say what she felt she needed to say publicly that it wasn't my place and it wasn't the right thing to do. But now that she's very clearly spoken and said what she needed to say, I feel like I can follow her lead and say what I feeI I need to say."
Jamie Lynn continued by saying she had made a "very conscious choice" to "only participate" in Britney's life as a sister, adding "my sister knows I love and support her… I'm not my family. I'm my own person. And I'm speaking for myself."  Jamie Lynn also said she's "very proud" of Britney for speaking up and that she has always supported her and her happiness: "Maybe I didn't support the way the public would like me to with a hashtag on a public platform but I can assure you that I support my sister long before there was a hashtag and I'll support her long after."
The statement from Jamie Lynn comes less than a week after Britney spoke publicly during a court hearing, addressing her conservatorship and how she hopes it is terminated.
Editorial credit: Debby Wong / Shutterstock.com